Budget Reviews
TSCC is now well into reading, analyzing, and reviewing the budgets of our 25 clients. They range in size from Alto Park Water District's $82,000 budget to the City of Portland's $4 billion budget.  Here are some of the things we have noticed so far.
Th

e Multnomah Library District is adding a capital projects fund. The District is in a capital facilities master planning process and this fund will serve as the basis for that future project. Seed money for the fund has come from property taxes received in excess of what was planned and has been used since the district was formed. The District continues to levy $1.1800, 95% of its $1.2400 voter authorized levy.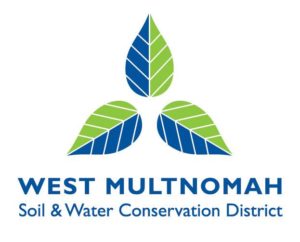 The West Multnomah Soil and Water Conservation District budget is decreasing next year by about 15%. The decrease is due to work on the Sturgeon Lake project. This conservation project would seem simple. The lake is filling with sediment because outflow is constricted by culverts and sediment in Dairy Creek. That problem statement is the only simple thing about the project: in involves water rights, property ownership, state and federal regulators, conservation groups (Ducks Unlimited, for example) and multiple funding sources. The District is the project sponsor and that takes patience. Almost $1 million in work was planned for this year, and most of that has been delayed due to permit acquisition and land negotiations. Some is planned for next year, and some for FY19. The District levies its full rate of $0.0750.

On the other side of the County, the East Multnomah Soil and Water Conservation District has stable basic budget, but anticipates significant multi-million dollar expenditures next year for conservation easements. The District has been saving up for these major purchases for several years. The District also owns a farm. It operates the farm for the benefit of farmers who want to start a sustainable agricultural business but who could not otherwise be able to do so. The District has invited TSCC to tour the farm prior to its budget hearing this year and the we are looking forward to the field trip. The Distrivt levies its full tax rate of $0.1000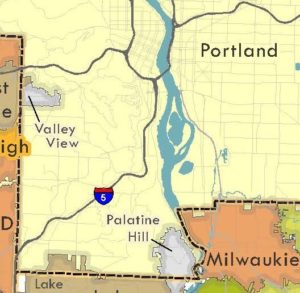 Back on the western edge of the County, Valley View Water District (a water distribution district with 407 customers) is contending with an unstable hillside that threatens its main water line. Landslide mitigation is expensive, and the District is getting ready for that. It will increase its permanent tax rate from $1.0546 this year to the full rate of $1.7389 next year. It is negotiating a cost share agreement with the landowner to help pay for the work. Fortunately the district has exercised tight financial discipline and has strong reserves to draw upon, too.