MULTNOMAH COUNTY TAX SUPERVISING & CONSERVATION COMMISSION IS ACCEPTING APPLICATIONS FOR:
 EXECUTIVE DIRECTOR
 Annual Salary Range:  $83,449 to $125,176 (Exempt)
Full benefit package includes:  PERS, health benefits, generous paid time off
Posted On: February 16, 2020 – First review on March 16, 2020
Position:
This is an exciting position for an experienced finance professional! Position is based in beautiful Portland, OR.
The Executive Director is responsible for day-to-day operations of the commission receiving only broad direction from the commissioners. This includes all personnel, budget, finance and operational aspects of the commission. Oversees the review of budgets submitted by municipal corporations under the commission's jurisdiction, including the property tax levies. Duties also include providing training for municipal corporations, compiling the comprehensive TSCC annual report, scheduling and facilitating public hearings on budget and property tax measures, and working with municipal corporations, state agencies, media and citizens regarding Oregon's Local Budget Law and the property tax system.
The ideal candidate will be familiar with Oregon local government and school district finance including Oregon local budget law, the Oregon property tax system, and the issuance of long-term debt.  Excellent communications skills and the ability to work with commissioners, municipal corporations' staff, elected officials, media and citizens is a must.  Please review and download the full job description here.
Required Education:
Equivalent to a bachelor's degree from an accredited college or university in public administration, accounting, government studies or related field demonstrating the capacity for the required knowledge and skills and five years of increasingly responsible public sector budgeting or accounting experience with experience working with boards and commissions.
How to Apply:
To apply to this position, please submit a cover letter, a resume, a writing sample illustrating your financial analysis abilities, and a single page response to the following.
An important function of this position is the ability to research statutes and administrative rules.  To that end, please answer the following questions. According to the Oregon Revised Statutes or Administrative Rules:
What are the qualifications for serving as a TSCC commissioner?
Who appoints TSCC commissioners?
What office serves as legal adviser and counsel to the commission?
What is included in the adopted budget document?
Application materials are due March 16, 2020
Please submit all application materials attention to: Craig Gibons, Executive Director  craig.gibons@multco.us, or mail to:  TSCC, PO Box 8428, Portland, OR 97207
This is a Multnomah County position. At Multnomah County, we don't just accept difference; we value it and support it to create a culture of dignity and respect for our employees.
We are proud to be an Equal Opportunity Employer. We evaluate qualified applicants without regard to race, color, religion, sex, sexual orientation, gender identity, national origin, disability, veteran or protected veteran status, genetic information and other legally protected characteristics.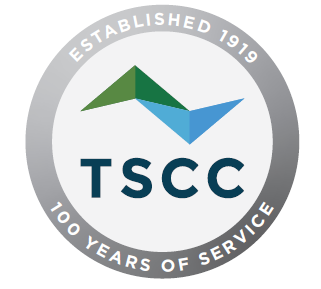 ************************************************************************
The TSCC Weekly Update
The TSCC Weekly update is a compendium of recent news and information for and about local governments and school districts in Multnomah County and state-wide.
Subscriptions are free and users can easily unsubscribe.